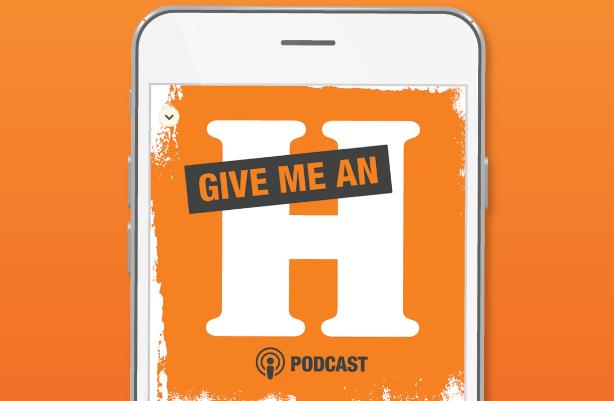 Home Depot and other big retailers join the Podcast Boom.
The podcast boom has been huge, widespread, and influential. Not only are people listening to and producing podcasts at a greater rate, they are diversifying how and why they make their shows. Podcasts are not only for entertainment, or for building brand awareness. Podcasts are now being used by companies to share information, by employers to educate job seekers, and to offer intimate inside looks at big brands.
Last year Home Depot rolled out their own podcast called "Give me and H." The podcast targets jobseekers who are potential hires, to give them an insider perspective on the company culture. Stacey Tank, Home Depot's VP of corporate comms and external affairs says, "Quite a high volume of candidates were researching [Home Depot's] functional leaders as part of their interview prep. We wanted to give candidates a more interesting and personal way to get to know our leaders beyond just an article and a photo." What an innovative, and a culturally appropriate way to connect job seekers with the information they for a successful job search!
Walmart is another retailer that has hopped on the podcasting bandwagon. Their show "Outside the Box," now in its second season, focuses on the concept of time, and uses conversations with Walmart execs and shoppers, to better tailor the retail experience to the notion of saving time. Feedback from the podcast inspired shopping changes such as pickup towers and online grocery services.
Trader Joe's is another example of a retail podcast, this one focusing on a behind-the-scenes look at the chain. Their podcast called Inside Trader Joe's was recently number three on Apple Podcasts. "In the five-episode series, employees answer burning fan questions, such as why store parking lots are so small and why bananas are sold individually. Trader Joe's produced the five episodes in-house." It was so well received they are in demand for more episodes.
What can we learn?
With major brands having so much success targeting smaller niche audiences, there is a lot to learn about podcasting as a medium. Podcast listeners seem to be motivated by intimacy and interest. They don't want to be wowed or sold. They already see enough ads on tv and streaming services. With podcasts, they expect specific information that is neatly packaged, and easy to digest and not found anywhere else!
So how does this apply to your business and your podcast? Think about the different audiences and listeners that would take interest in hearing your show. Would your employees benefit from it? Or maybe jobseekers and potential hires? Whoever it is, make sure you identify that audience and deliver exactly the kind of information they are seeking. This will keep them coming back for more. Remember, it's not about quantity of listenership, but the quality those listeners receive! Experiment with something new on your next episode. You never know what treasure you might unlock!
Click HERE for the full article from which this post is sourced.