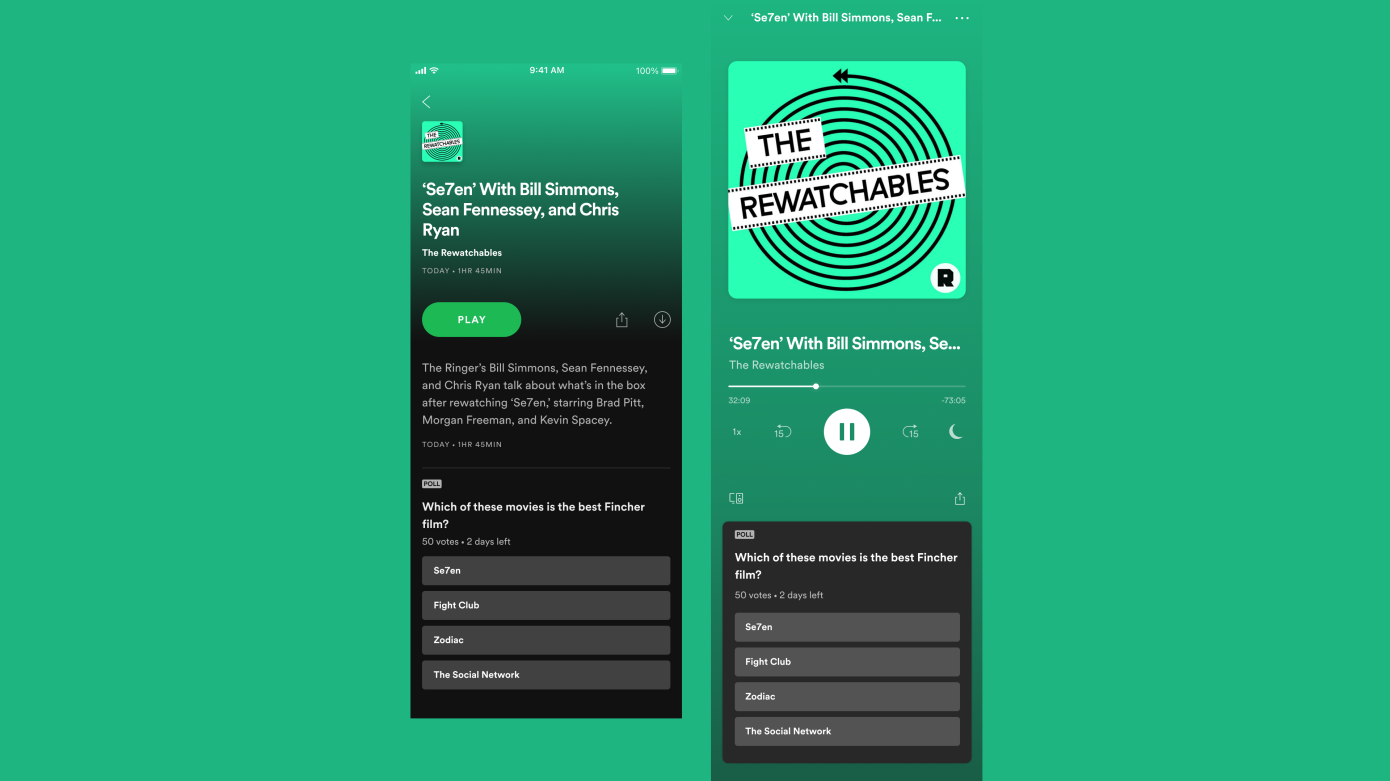 In yet another investment in podcast innovation, Spotify is testing a beta version of polls. These are questions added to select podcast episodes, to make them more interactive for listeners. The feature allows for one poll with just one question per podcast episode. Listeners have the option to answer the poll and if they do, they can see the results accumulated by other listeners. This is on-demand interaction on another level!
What does this mean?
Spotify has committed to playing the long game with podcasts. They are consistently rolling out innovative features to encourage listeners to stay in the Spotify app for all things podcasting. This feature, however, also benefits podcast creators. By working with Spotify to release your podcast, polls can give you even more information about the interests of your listeners. With their on the spot input, you can better choose topics guests, and other details that will make your show more successful.
It will be interesting to see the results of this beta test. Will polls be the next big thing in podcasting?
Learn more about Spotify's recent podcast innovations HERE!