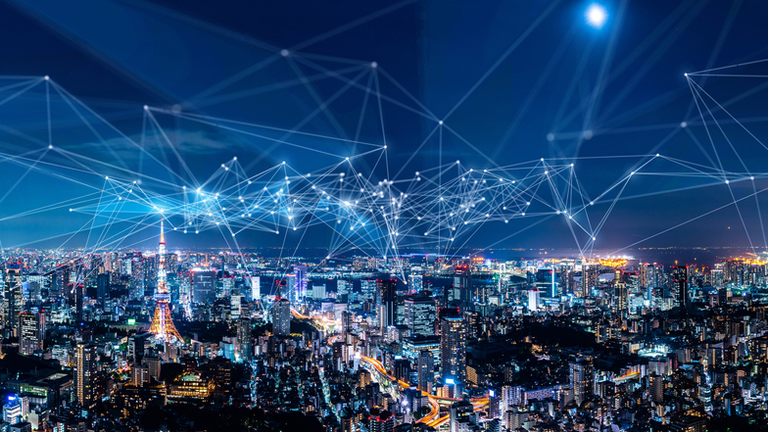 5 Tips for Staying Connected in the Digital World
Scroll down to read, or click below to listen:

Just because you are communicating with someone remotely, does not mean you are connecting. That's why we're sharing 5 Tips for Staying Connected in the Digital World!
Your Website is Your New Storefront
Storytelling Matters
Social Distancing Means Digital is Here to Stay
Creating an Experience
Consistency
Your Website is Your New Storefront
As we all do our best to adhere to social distancing guidelines, we are no longer creating relationships with consumers in person. They can't simply walk into your storefront and begin the process of receiving services. Now, their first introduction to your business is your website!
That is why now, more than ever, we want to make sure our websites foster connection in the way they are designed. Focus on your messaging, and your site's overall visibility. Make your mission and offerings clear.
Storytelling Matters
A story is the best way for a person to relate to another person. Storytelling creates relations, it evokes emotions, and it places the listener in the action. There is a difference between reading something in a textbook and watching a movie about it because the movie narrative is set up as a story. There is a structure, a message, and a fostered connection.
Social Distancing Means Digital is Here to Stay
While we are practicing social distancing and physically staying away from each other, we can't hand out flyers. What do you do with a brochure right now? You make it digital. With one click you can get information into the hands of hundreds, thousands, millions.
While we stay away from each other physically, we are craving the ability to receive information, learn and connect, even more, and the only way we can do it is digital!
Creating an Experience
There is a difference between getting information out, and actually having that information affect your audience. That is where experience comes in. In order to filter through the huge mass of content we are sent every day, we as consumers, gravitate towards the content that makes us laugh, think, or feel something. That creates an experience.
So, how do you do it? Make your audience part of your story. Ask for feedback, encourage sharing of your posts, answer their questions, acknowledge their contributions, build your community! Shared experience builds community.
Consistency
Imagine a store that is only open Monday, Wednesday and Friday. How do you know when to stop by? How do you trust they are still in business and actively supporting their customers? The truth is, you don't. The same goes for your digital presence. If you are posting and engaging infrequently, it becomes hard for your community to rely on you.
Right now especially, people are tuned into their devices all day, every day. Make sure your content does not get lost in the mix, by pushing it out consistently, frequently, even predictably.
A connection is deeper than what meets the eye. It is fostered, grown and developed. Digital communication can achieve this when it is properly used. So jump in, and build your digital community. Now is the time!
Subscribe to 180Podcast on Google Podcasts, Apple Podcasts, Spotify, or wherever you get yours