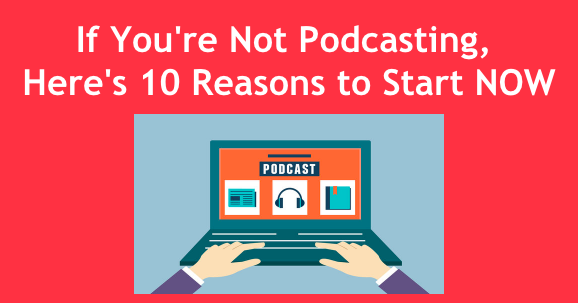 10 Reasons Why You Should be Podcasting Right Now
First and foremost, as a partner in the digital workspace, Workforce180 is committed to offering support and solutions for navigating the unprecedented circumstances surrounding the spread of Covid-19.
Outreach is now even more vital for your organization than ever, and we are committed to helping you succeed. Now is the time to connect with your entire database, to ramp up your social media presence, and to foster positivity within your community. Now is the time to be Podcasting. 
Here's Why:
Podcasts are recorded and distributed entirely remotely, following all official recommended guidelines for social distancing.
Your community needs to be able to receive updates from you, and your podcast provides these updates to them anywhere and anytime.
Podcasts bring communities together over shared circumstances, interests and stories. Help put the minds of your community at ease by conducting thoughtful conversations around community building, support, and optimism for the future of work and the people that comprise our workforce.
Your job seekers need to know how they can effectively use this downtime. Offer them tips on resume editing, cover letter writing, and more.
Many members of your community are without work because of Covid-19. Use your podcast to share resources for job searching right now.
Unemployment is on the minds of many. Let your community know what steps they need to follow to apply for unemployment insurance.
Is your staff struggling to acclimate to a work-from-home situation?  Use your podcast to educate on best work-from-home practices and tips.
Use your podcast as a platform to offer online training for personal and professional development.
Local legislators are constantly updating new information and regulations. Create a segment for consistently providing accurate up to date information to your community.
Experts of all kinds, from medical professionals to local officials are weighing in on how to best conduct our business and professional lives during this time. Bring them on to share tips, and advice.
Communication is key. Podcasting works. Join us in using our voices to lead and to love. 
For more information on how to get started NOW, click HERE.