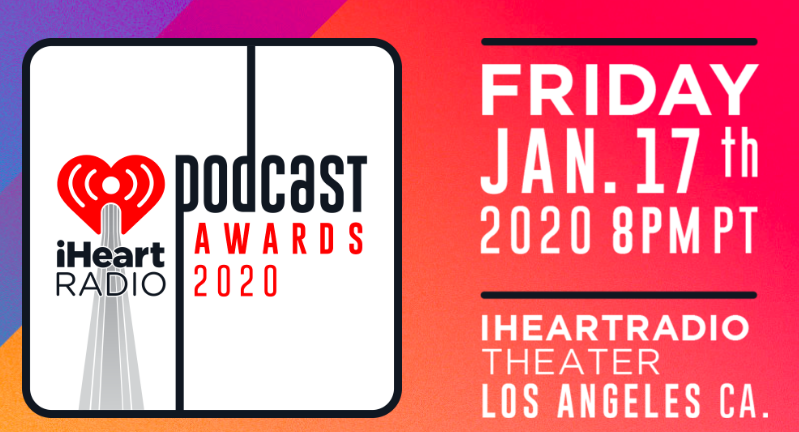 Podcast Awards 2020 presented by iHeartRadio: Giving the podcast industry the visibility and recognition it deserves.
"America is in love with podcasts," which is why iHeartRadio is presenting the second annual podcast awards! Today, Podcasters speak to tens of millions of listeners every single week, influencing pop culture AND public opinion. iHeartRadio is recognizing the top podcasts based on the public vote in over 20 categories like Crime, Comedy, Music, Sports, Curiosity and more.
The 2020 iHeartRadio Podcast Awards will be LIVE from Los Angeles on Friday, January 17th, 2020, and can be streamed HERE. 
Check it out!