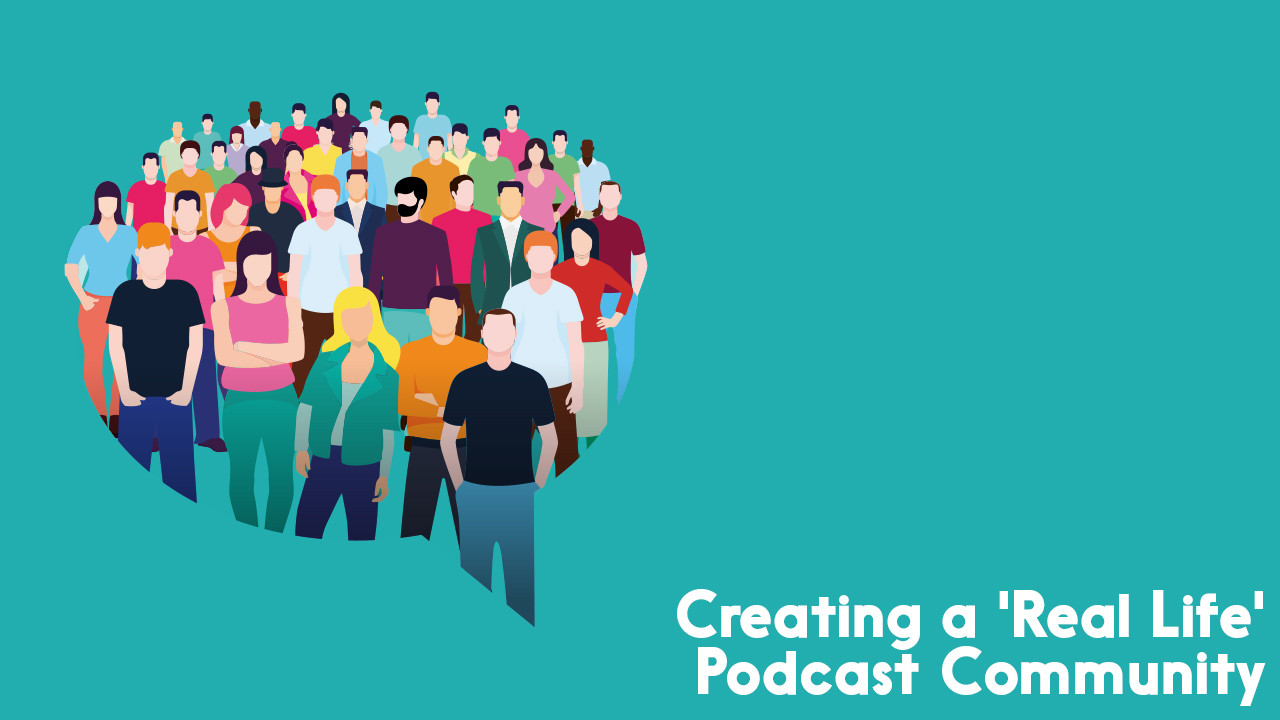 Community: "a feeling of fellowship with others, as a result of sharing common attitudes, interests, and goals."
Today more than ever, finding one or several communities is at the top of everyone's value list. It is the most productive way for us to feel seen, heard, and valued in a world that gets bigger every day. This is precisely why podcasting has boomed so enormously – because podcasts foster community.
However, it is important to note that you can't just record some audio, publish it in a directory, and expect a community to suddenly arise. You have to work at building that community in the ways you share, promote, construct and devise your podcast.
What is your focus?
The best way to build a community around your podcast is to be focused with your content. Creating a space where people can expect a specific genre, niche, and style ensures that these listeners will continue to come back. To focus your content start by filling in the following blanks.
WHO is my podcast for? ____________________________
WHAT is my podcast for?____________________________
Only on my podcast; _______________________________
Audience engagement
This is the fun part. Engaging your audience with your podcast is tremendously important. It is not enough just to relay information. You have to make your audience feel included in the conversation.
create an exclusive Facebook group for listeners of your podcast
ask for audience questions and dedicate an episode or parts of episodes to answering those questions
encourage audience feedback via email, comments, etc
acknowledge specific listeners when they contribute to your content, give you feedback on content, or reach out to you in any way, thank them by name with a shout out on your next episode!
Arrange a live meetup
Have a program or event coming up like job fair or skills fair? Make it a podcast meet up! Give your listeners a chance to not only interact with you in person but with other members of your podcast community. Don't focus on the number of people that attend, rather on the quality of connection you can foster. Encourage listeners to bring questions, personal experiences, ideas, etc, to the live meetup and run a live in-person discussion. You can even record the use the audio for another podcast episode!
At the end of the day, we are all searching for fellowship and commonalities on a regular basis. Positioning your podcast as a tool for thought leadership AND connection will make it an incomparably valuable platform. Build your podcast community, better serve them, and stay connected!