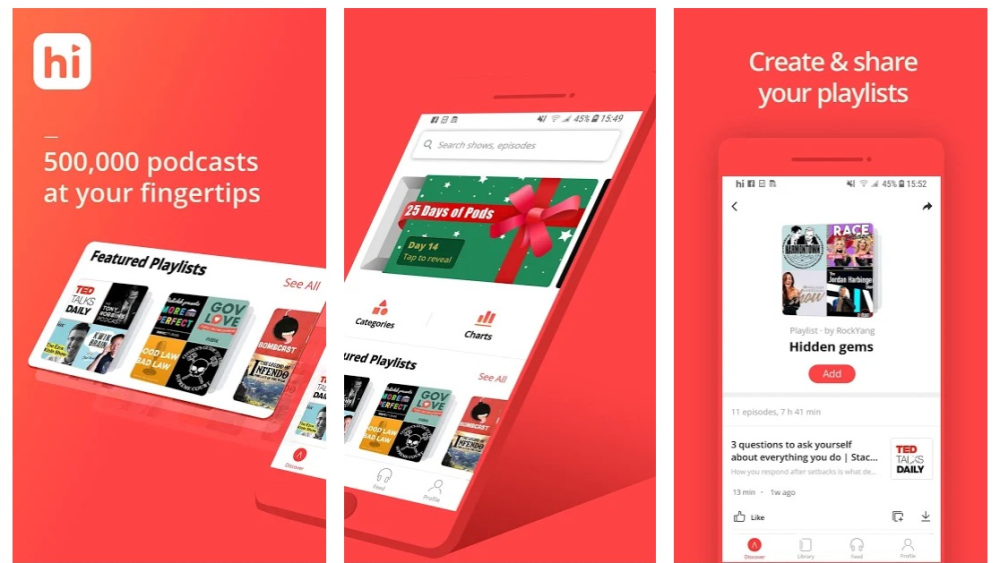 Could this podcasting start-up be changing the game?
Himalaya Media, a San-Francisco based podcasting startup is looking to make a bold statement in the podcast world. Himalaya is another streaming platform with compatible Android and iOS apps, but with a particular focus on the podcasters themselves. According to VP Peter Vincer; Himalaya "seeks to be the cleanest, most intuitive app that also does the most for its partners and the community." The company is specifically interested in how their model can benefit not just podcast listeners, but podcast producers as well.
Perhaps the biggest differentiator that Himalaya seeks to pursue is a "tipping" feature. This would give fans the opportunity to support their favorite shows with small payments via the Himalaya app. This is a game-changing move as far as attracting podcasters is concerned. Placement of your show on this platform could completely jumpstart monetization for your show.
Podcast Monetization
Podcast monetization is currently a very hot topic in the industry, especially as podcasting continues to grow. In fact, Spotify just announced it has acquired Anchor, which is a podcast monetization startup. With big leading companies looking to monetize podcasts, we know this space is about to get even more interesting.
Another feature Himalaya is looking to offer in the app is paid content. According to Vincer; "The U.S. market has shown that it can support paid content and other large international markets have developed models even stronger in premium …We see potential in the future to add greater in-app premium capabilities, and we are strategically planning for this future." Similar premium content plans are already finding success in China.
Himalaya streams a catalog of more than 20 million syndicated podcast episodes in addition to a host of original shows that they will debut. They are all available on the Android and iOS apps as well as its website. They have "raised $100 million in funding to establish itself as a new force in the podcast distribution space." We are really excited to see how this changes, enhances and influences the podcast world!
**Quotes courtesy of Variety.com **