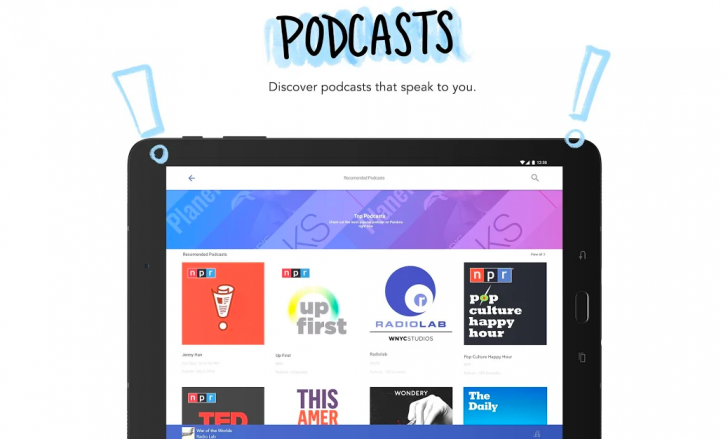 Pandora has Podcasts!
*Quotation in this post taken directly from the official Pandora Blog
Pandora Media Inc. is a music streaming and automated music recommendation internet radio service powered by the Music Genome Project. In addition to their stacked music library, they are now introducing over 100,000 podcast episodes in all varieties and genres!
"Similar to how its namesake the Music Genome Project helped Pandora become the best and easiest way to discover music online since 2005, the Podcast Genome Project will recommend the right podcasts to you at the right time. It evaluates content based on a variety of attributes spanning content categories, as well as your signals including thumbs, skips, collects, and plays. Our system learns your preferences using natural language processing, collaborative filtering, and other machine learning approaches. And, similar to the Music Genome Project, the Podcast Genome Project combines these techniques with the expertise of our in-house Curation team to offer personalized recommendations down to the episode level that reflect who you are today and evolve with you tomorrow."
This type of custom personalization is huge for podcasts. With the incredibly high volume of podcasts out there, it can be hard to figure out what to listen to. Not only will this help podcast producers connect their content with interested listeners, but it will help listeners decide what show to tune into next!
The podcast industry continues to grow, break boundaries, and revolutionize the way we communicate. The future of this audio medium is big and boundless. That is why every brand, company, organization, or voice needs to have one. There has never been a better time to start a podcast.